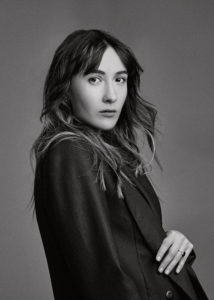 Born in Russia in 1988, it was during her second year at the University of Architecture that Ekaterina Rezepina wins an urban ideas planning competition that permits her to travel to Milan for an internship at the Piuarch Architectural studio.
After obtaining her degree in Architecture in 2012 she moves to Milan to continue her studies of Interior Design at IED. She begins her working career in the design and product development department of Giardini Wallcoverings while continuing her textile studies at the Lisio Foundation in Florence.
In 2016 she returns to Italy and starts working for Fasten Seat Belt, a well-known
event agency in Milan, participating in the creation of fashion sets such as Armani,
Pomellato, Furla, Stella McCartney, Isabel Marant, Etro, taking care of the brand styles for fashion presentations and windows displays.
In 2019 she decides to concentrate on residential projects and interior decoration,  select art objects and create custom furniture for her clients, thinking of decoration as a part of a life-style.
In 2020 she opens an interior design studio putting research and study as important values in the career path in addition to the curiosity and passion for design.